The Circle R Motel is pleased to announce the addition of two new electric car chargers that are in the style of 1950's gas pumps. One charger is a 4-hour charger, and the other is an 8-hour charger. Our guests may charge their electric cars during their stay free of charge. These 2 chargers are located next to our stunning 1955 Studebaker President classic car.
The chargers will charge all electric cars. Charging a Tesla requires the adapter plug. Charging is free for all of our guests, non-guests pay $10 per charge.
As owners of the Circle R Motel, we are very proud to promote environmental conservation and to accommodate electric car owners passing through Salida. We are especially excited to be able to allow our guests to charge their cars during their stay with us. We are classic car AND electric car enthusiasts. Classic cars appeal to us because of their unique style and appearance and the nostalgia of by-gone days. But electric cars are critically important for energy conservation, cutting our dependence on fossil fuels, and the future of our planet!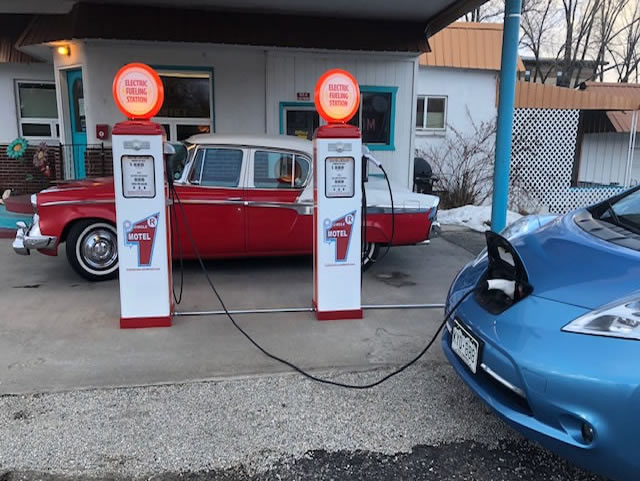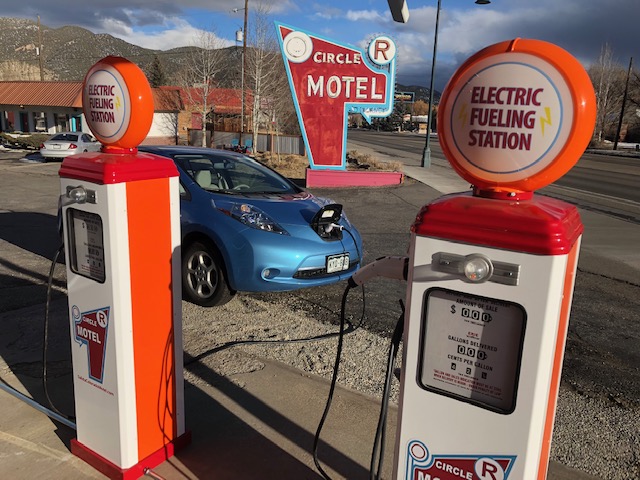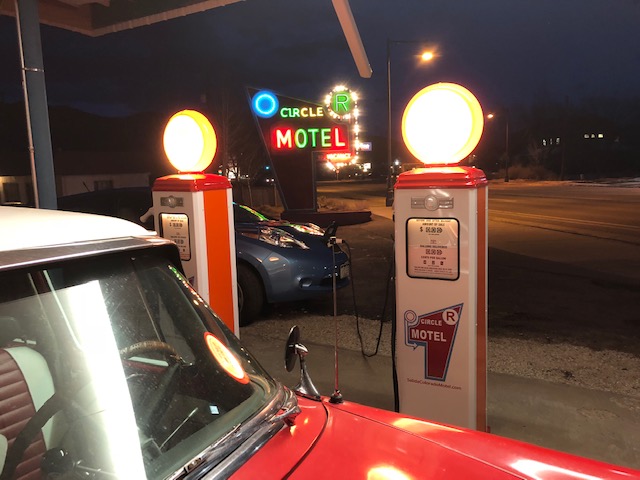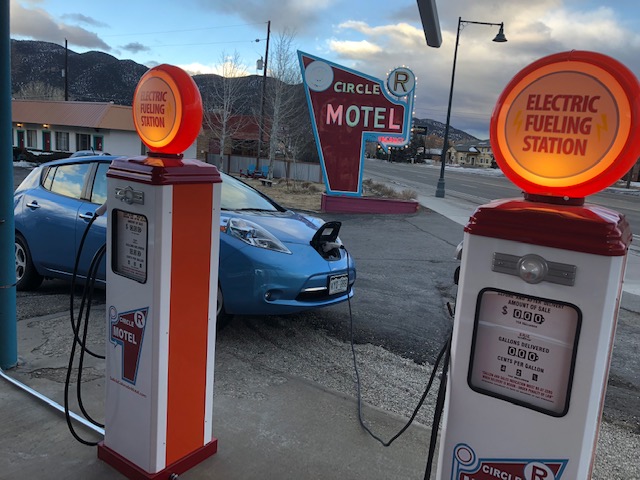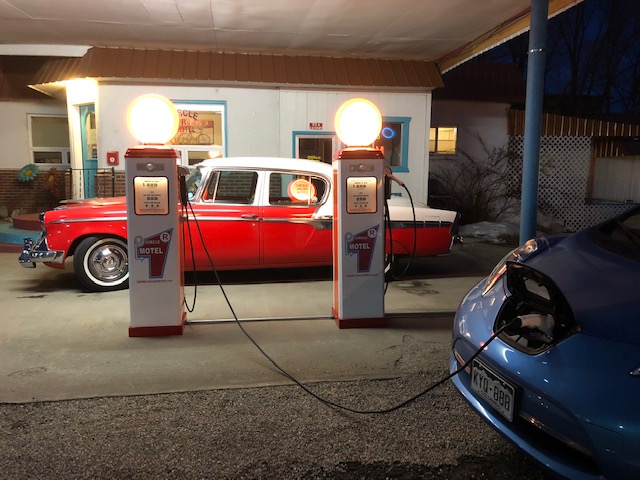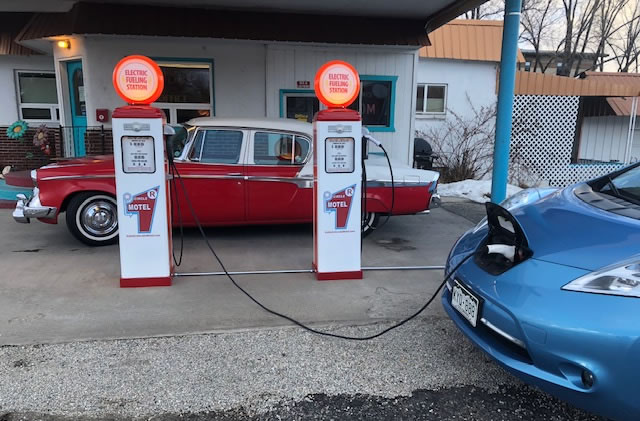 salida-electric-car-charging-station-1
salida-electric-car-charging-station-6
salida-electric-car-charging-station-5
salida-electric-car-charging-station-4
salida-electric-car-charging-station-3
salida-electric-car-charging-station-2
salida-electric-car-charging-station-1